Posted on: May 25, 2022 9:39:39 AM
Seamless & Easy Integration with Polly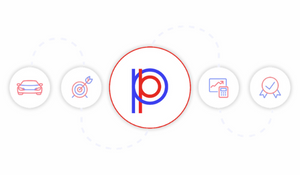 One question that dealers often ask our team, is how does Polly fit into their current sales process?
Adding Polly to part of your process is seamless and easy; we do the work for you and it leaves your customers with a better car shopping experience. Simply put, Polly is valuable to both you, the dealers, and your customers.
When you introduce your car buyers to Polly, customers can check rates from multiple carriers instantly, which may lead them to new found savings. Customers who are introduced to Polly for the first time may save money on their insurance, even with a new car. This gives your customers extra buying power in the dealership which could be used to upgrade their car or to purchase F&I products. It really benefits customers to shop their policy around, and Polly makes it easy for them to do it. Polly is designed to be mentioned to every customer, so they can decide if they'd like to use the opportunity to shop their policy while shopping their car.
The best time to introduce your interested car shoppers to Polly is right before the F&I process. You've already verbally confirmed the deal and now it's time to start discussing financing. Not every deal will be the same, so the timing on when you introduce Polly might be slightly different with each customer. One thing remains certain – by introducing Polly to all your interested car shoppers, you're giving people the opportunity to see if they could save money on their car insurance — and who doesn't want that!

Bringing insurance into your sales process creates a better experience for them while they're in your dealership bettering their lives with a new vehicle.

At Polly, our DNA is rooted within the automotive industry and everything we do is centered around providing a top rate customer experience at every point of the retail experience. Book a demo with the Polly team to learn more about adding an auto insurance solution to your dealership today!