April 29, 2021
Protect Your Bottom Line from the Global Chip Shortage
The COVID-19 pandemic has caused major disruptions and shakeups in nearly every industry, leaving behind a wake of devastation for many. Now, a semiconductor (chip) shortage threatens to severely affect the world's largest automakers.
Why is there a chip shortage

A shift in demand for these essential semiconductors began when worldwide lockdowns were going into effect and consumer habits were beginning to change. When many automakers were forced to temporarily shut down their production facilities, simultaneously, work-from-home, remote healthcare, and virtual-learning were beginning to accelerate. Because of these shifts in demand, many chipmakers began reassigning production capacity and supplying chips to support these growing areas. Instead of providing chips to automakers as they normally would, these chipmakers began supplying companies making items such as laptops, gaming devices, and smartphones.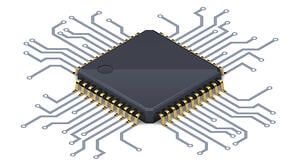 Many industry experts believed that production and sales of new cars would be drastically down and while there was certainly a downturn, the recovery in sales and production volumes was much stronger than expected. With the need for chips back up to a normal pre-COVID level (or maybe even above that) and the bottlenecks incurred due to supply chain disruptions, the chip makers can't easily scale up fast enough to meet the increased demand.

In a nutshell:
Essential semiconductors that are used in new vehicle production, powering everything from brakes to power steering, are in unprecedented short supply due to COVID-19.
The scramble for chips has impacted new vehicle production, causing a ripple effect through the entire automotive industry.
What can you do about it?
While there's not much you can do to increase your supply of vehicles, there is something you can do to offset another problem you're likely to face. As new vehicle supply tightens and prices potentially rise, it's likely that you'll have more and more customers on the cusp of being able to afford their desired car; some may find the car they want out of reach, while others might be able to afford the car but won't have the budget for F&I products.
How can you help with these affordability issues? By providing your customers with access to a digital auto insurance marketplace.
Customers can easily compare competing insurance quotes from leading insurance carriers online in minutes, potentially resulting in more affordable monthly insurance premiums. Those monthly savings create buying power. This additional buying power can help your customers offset the increased purchase price caused by the chip shortage and make F&I products more appealing.
DealerPolicy Insurance data shows that when customers save on their insurance, they save $64 a month,* resulting in over $3,000 in extra buying power.**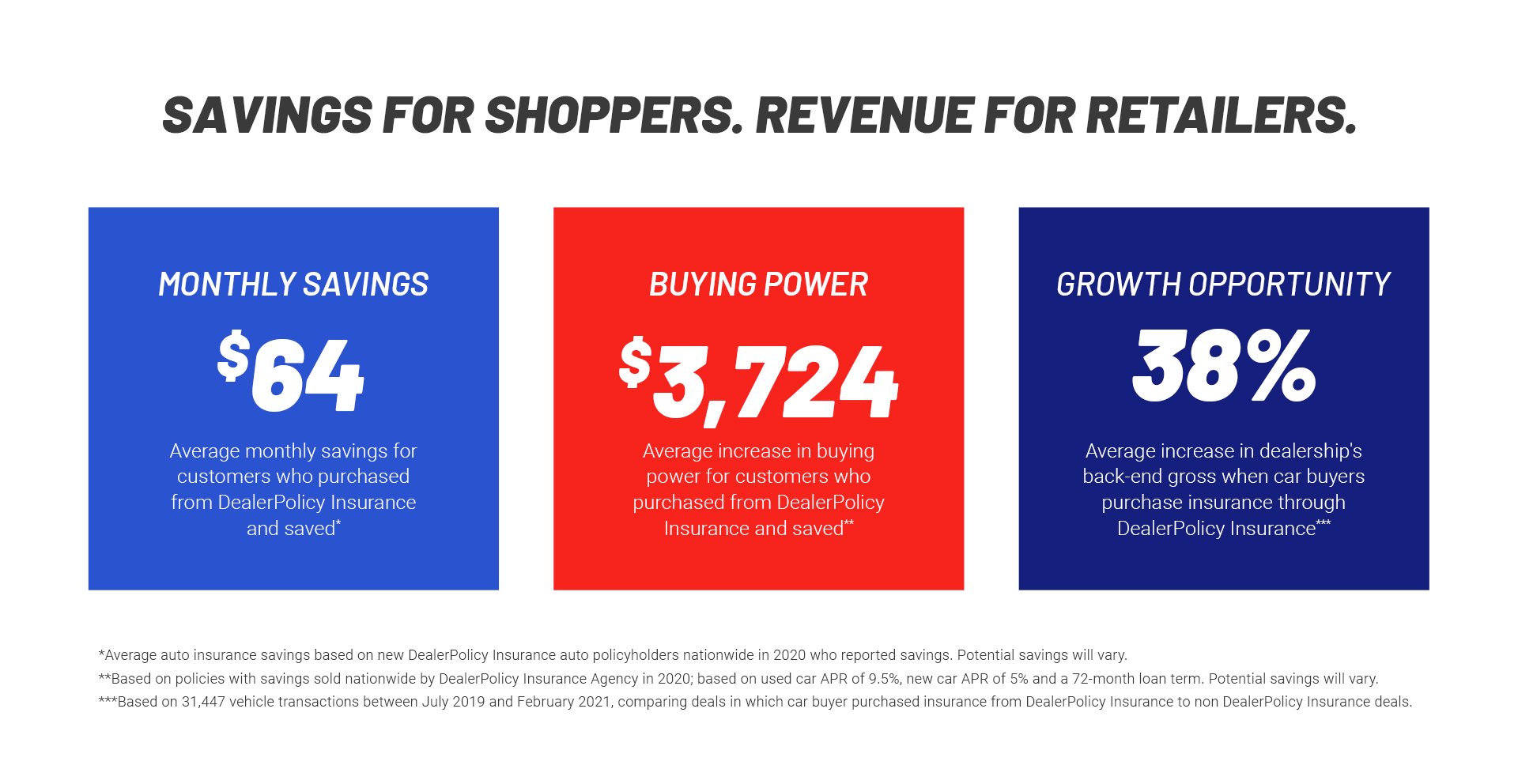 Our recommendation:
As auto inventories tighten, consider providing your customers with access to a digital auto insurance marketplace. Along with digital retailing, it's another way to streamline the car buying process and improve your customer service. It's free to make available and is a benefit to both you and them so there's never a bad time to add it to your process.
To learn more about the DealerPolicy MarketPlace, schedule a product tour.
*Average auto insurance savings based on new DealerPolicy Insurance auto policyholders nationwide in 2020 who reported savings. Potential savings will vary. **Based on policies with savings sold nationwide by DealerPolicy Insurance in 2020; based on used car APR of 9.5%, new car APR of 5% and a 72-month loan term. Potential savings will vary.
As VP of Dealer Solutions, Michael Kenton is responsible for driving sales and business development for DealerPolicy, with a focus on growing the company's dealership footprint. Prior to joining DealerPolicy, Michael was a member of senior management at Enterprise Holdings, leading 5 brands within one of the company's...