Posted on: Mar 24, 2022 12:34:19 PM
2022 NADA Show Recap: Polly Wins Best in Show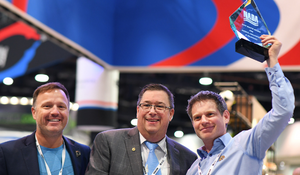 What happens in Vegas, doesn't always stay in Vegas! We had a blast at the 2022 NADA Show, hosted by the National Automobile Dealers Association. This year's trade show took place at the Las Vegas Convention Center, which was the perfect location after two years of digital events. It was great to see everyone, connect in person and unveil the new Polly brand! Polly opens a new chapter for our seven-year-old company (formerly branded as DealerPolicy) and it allows us to better engage with consumer audiences. Our booth at NADA was the perfect opportunity to introduce dealers and partners to our new chapter as Polly. Thank you to all who stopped by our booth at the show and joined us for a drink or a demo. If you missed us, we pulled together some highlights from the NADA weekend.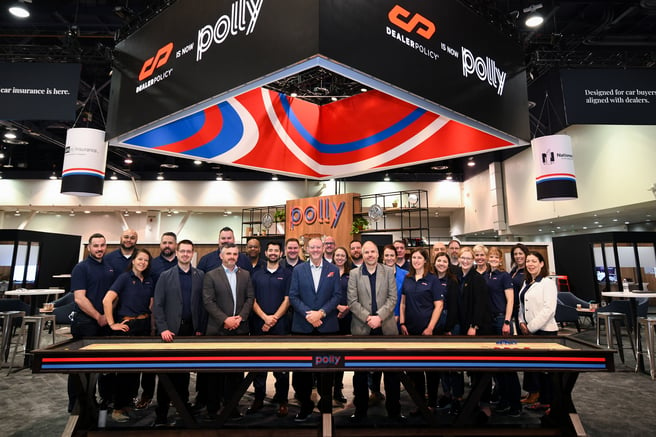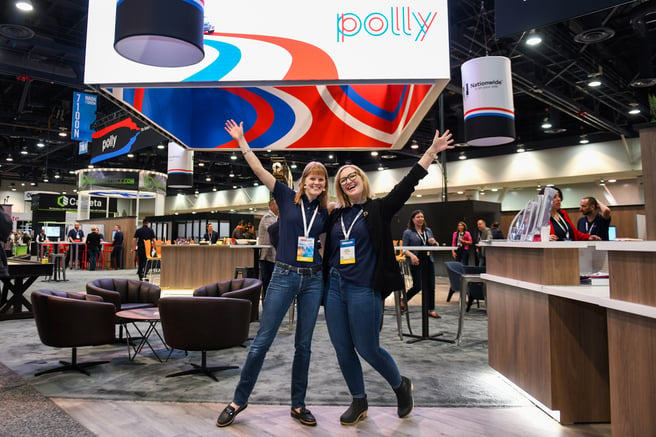 To kick off the show, Brian Pasch hosted the 2022 AWA Awards which was a product preview show designed for dealers to get an introduction to new products that can make a big difference in dealerships' retail strategy. Polly for Dealers was awarded a win in the F&I Category! You can view Brian Pasch's thoughts on Polly's insurance solution for dealers, here. The AWA Awards were a great way to start off the weekend.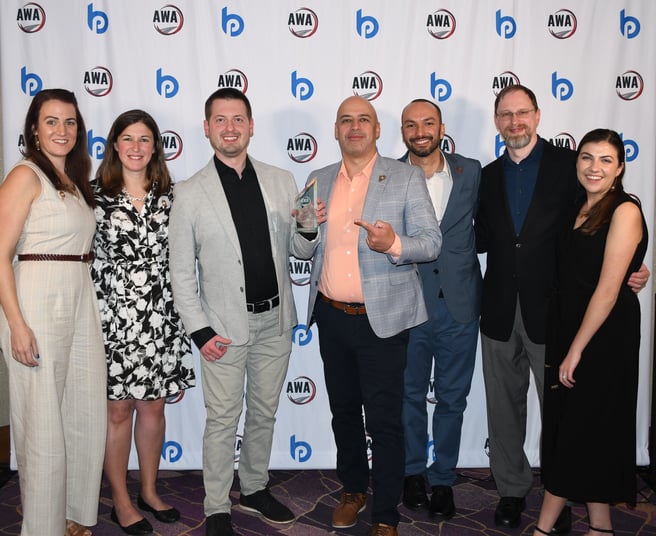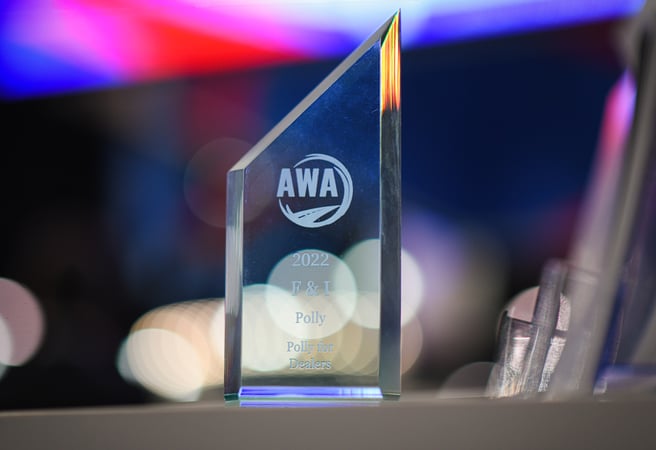 Next up, Tara Kasica, the Senior Vice President of Sales at Polly, lead a workshop: Seamless Sales with a Digital Auto Insurance Marketplace. She gave a great introduction to how a digital insurance marketplace can be a winning strategy for dealers to provide the ultimate customer experience for their car buyers.
Later that evening, Polly was a sponsor of the J.D. Power Auto Summit, the premier automotive retail event at the NADA Show. This event featured key industry thought leaders including dealers, OEMs, agencies, and suppliers. Later that evening, Polly was also the sponsor of an airstream bar at Allegiant stadium, home of the Las Vegas professional football team. Grammy Award-winning artist, Train, performed at this Welcome Kickoff Reception!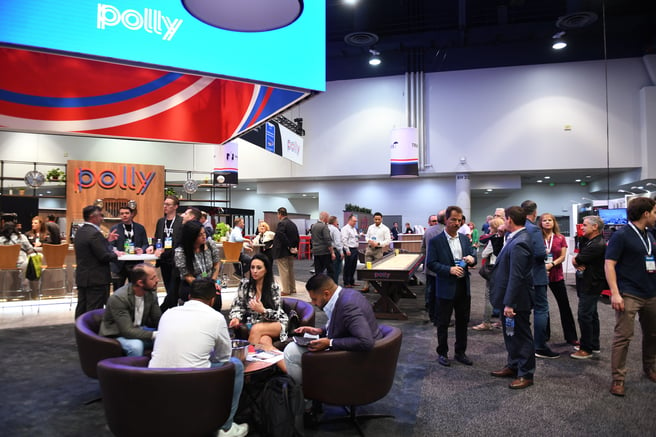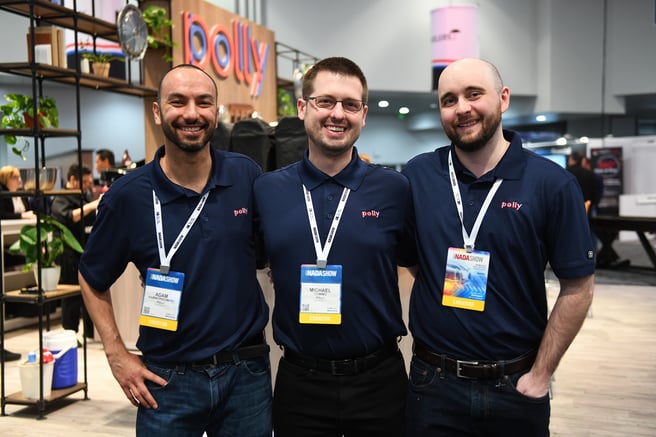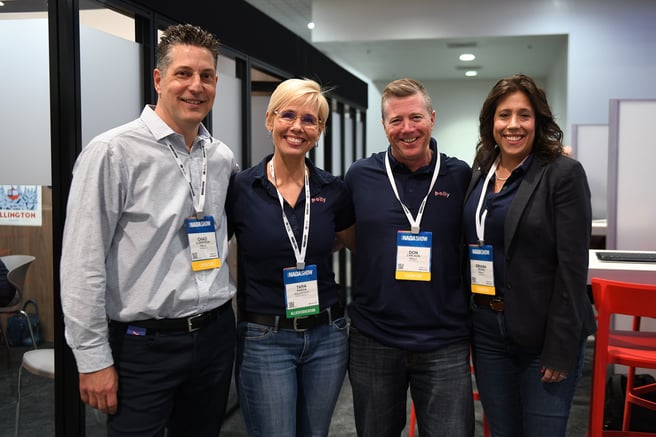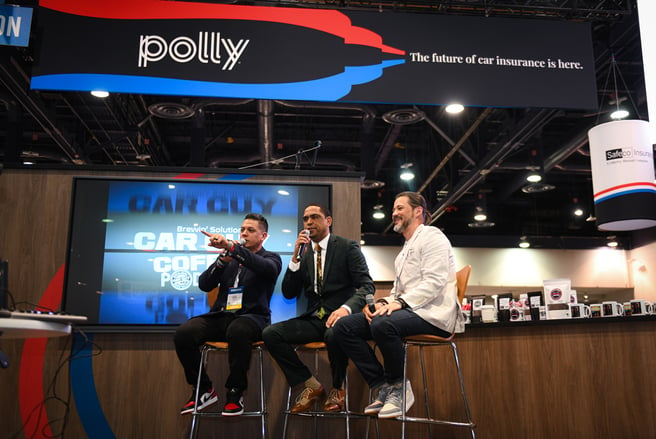 The next three days were spent at the Expo, where Polly hosted a large booth located in the North Hall. It was our first time at NADA as an exhibitor and it was the grand unveiling of our new brand, so it was go big or go home! We hosted a full bar stocked with complimentary coffee and cocktails, played some shuffleboard and had a stage for live podcasts. Strategy with Jason, Car Guy Coffee Podcast and The AutoHub Show all joined our booth for live recordings with some awesome guests. Check out the recording of Co-Founder and Chief Insurance Officer, Jeff Mongeon, on Car Guy Coffee Podcast here.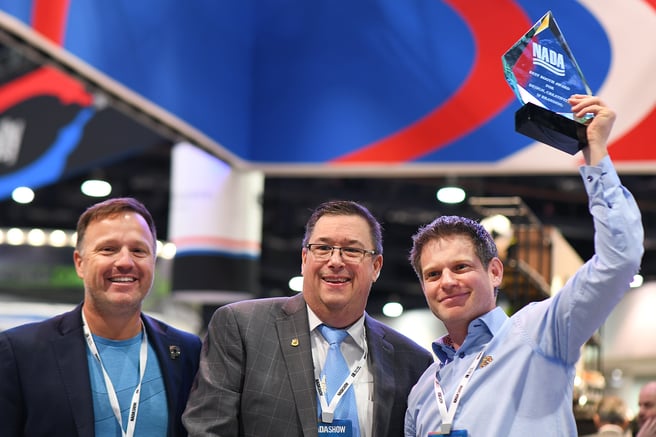 It was a wonderful surprise on Saturday when the Polly booth was awarded Best in Show by NADA! We really can't imagine a better way to kick off our new chapter as Polly. The future of car insurance is here, and we are happy to have you along for the ride. We are looking forward to the 2023 NADA Show located in Dallas! Hope to see you all there.
Did you miss us at NADA, but would still love to book a demo? Click here to schedule a virtual Polly demo now.