Posted on: Jul 1, 2022 11:30:00 AM
What You Need to Know About the 2022 Insurance Industry Outlook
The last two years have been unprecedented in many ways, with effects rippling across multiple industries. The insurance industry is no exception; as the pandemic recedes and drivers return to the road, there have been more frequent and severe accidents and increases in vehicle values and inflation. Like many companies, insurance carriers are updating their pricing in an effort to respond to the changes and ensure profitability.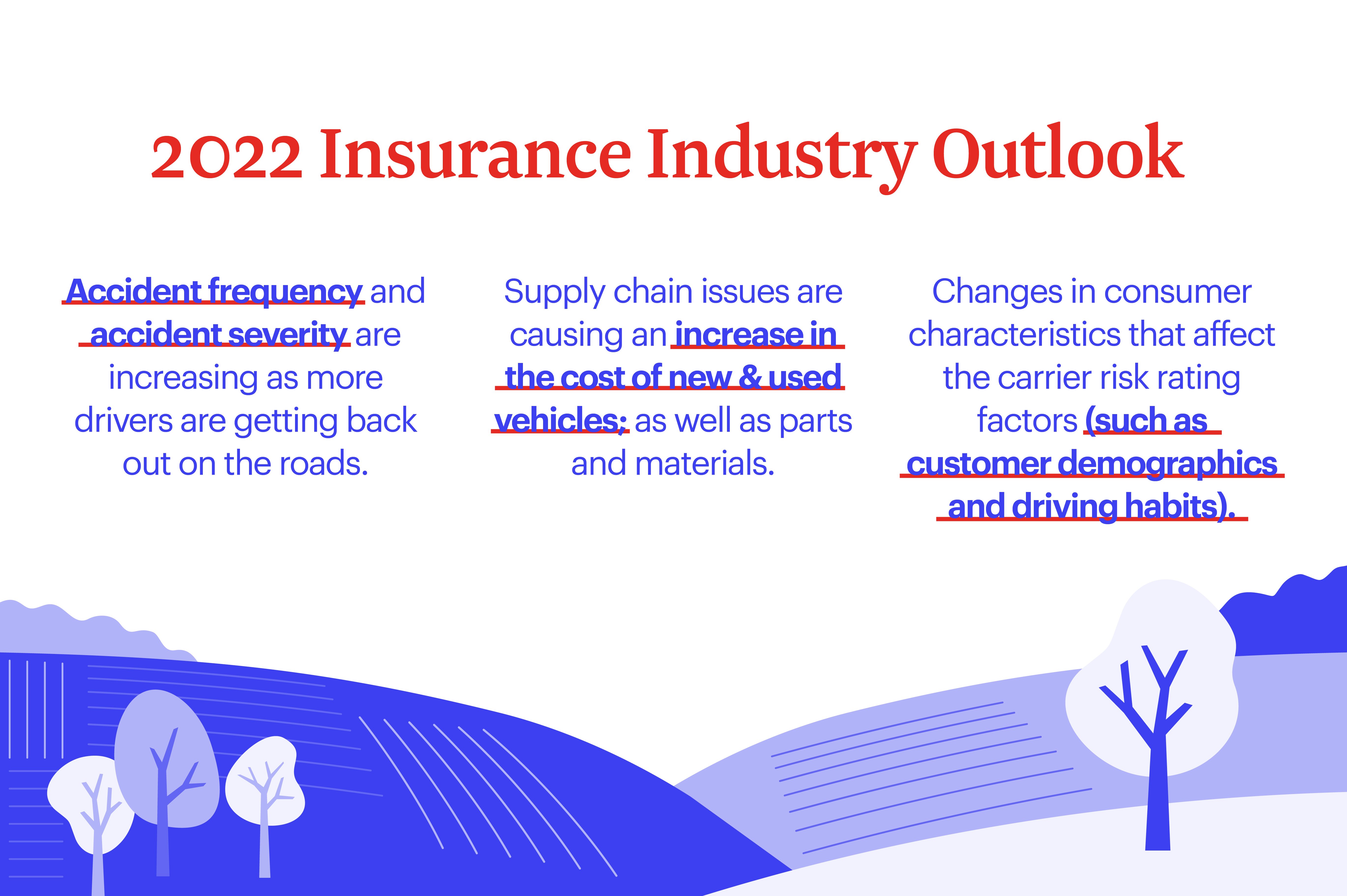 State of Auto Insurance in 2022:
As the height of the COVID-19 pandemic, many customers received rebates from their insurers, returning some of their premium payments due to less usage. Rates trended downward for the first time since 2013.
However, insurance rates and accident frequency are rising again, which prior to the pandemic was common to see year to year. In addition to accident frequency, the severity of accidents has increased and fatal car crashes have spiked 18.4%*.
In addition, there are other factors influencing rising rates.
Rise in claims cost resulting from increases in the cost of new and used vehicles, and parts and materials.

Changes in carrier risk rating factors (i.e., consumer characteristics like customer demographics and driving habits).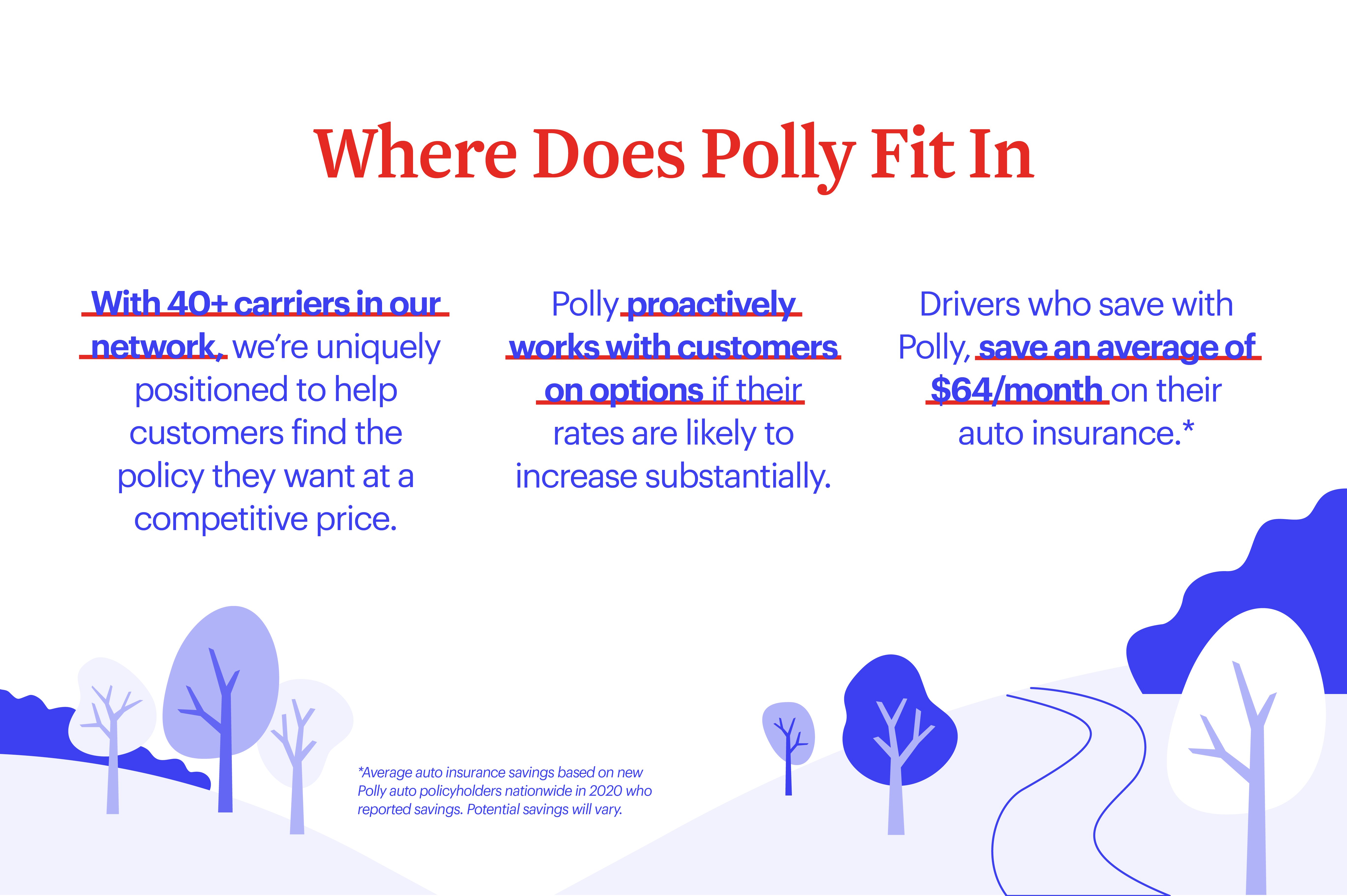 At Polly:
With 40+ carriers in our network, we're uniquely positioned to help customers find the policy they want at a competitive price. Polly makes multiple insurance quotes available to car-buying customers so shoppers are easily able to compare prices.

If an existing customer's policy is likely to increase substantially, Polly can proactively shop their coverage needs with other carriers to seek pricing enhancements that may include telematics (monitoring safe driving habits) discounts, bundle (multipolicy) discounts and advance quote discounts.
Click here to experience the Polly difference.
* National Highway Safety Traffic Administration (NHSTA), U.S. Department of Transportation; first six months of 2021 compared to 2020
** Average auto insurance savings based on new Polly Insurance auto policyholders nationwide in 2020 who reported savings. Potential savings will vary.